Ice Cream Truck Flavors
Ice cream truck flavors. Have you been curious about what flavors you should include in your ice cream truck?
Do you wonder what types of ice cream flavors your customers will like?
By doing a few simple things to research the answers to these questions and finding out what your customers want, you can increase your sales and determine what inventory to carry.
How to Choose the Right Flavors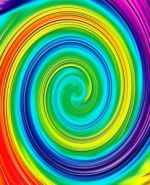 Choosing the right flavors and products is often the most difficult part of starting a new ice cream delivery business.
If you do not know what your customers will want, you cannot stock up your ice cream truck with the right flavors and your sales could suffer.
In order to find out what your customers want to eat, you can stock up on various types of ice cream and different ice cream truck flavors that you hope to sell. Over a designated period of time – a month or a week – track your sales.
At the end of each day during the trial period, keep track of how many sales you had for each of your ice cream flavors and stock up accordingly.
What to Do Now that You Know What Your Customers Want
After you have learned what your customers want to buy, you should make sure that you have enough inventory to satisfy them.
Your most popular ice cream flavors should be the items that take up most of your stock and less popular items should be purchased in minimum quantities.
By doing this, you can minimize the amount of spoiled ice cream from ice cream that does not sell and you can limit the amount of missed sales that you have by having enough ice cream in stock to satisfy your customers.
By meeting their needs and keeping them happy, you can ensure that you will keep your sales high and keep selling ice cream all summer long.
Ice Cream Truck Flavors: Making adjustments
Once you have determined which items sell best, you should still continue to make regular calculations of how much each flavor sells.
By constantly evaluating your ice cream needs, you can continue to adjust when trends change. Flavors and ice cream snacks will often become more or less popular based on prices and temperature, and you should stock up based on which items are currently popular.
By doing these things when stocking up on flavors, novelties, and products, you can eliminate waste and maximize your potential sales while keeping your customers happy.
Go back to Ice Cream Truck Main Page
Go to Serving-Ice-Cream.com Home Page from Ice Cream Truck Flavors