11 Best Places for Ice Cream in St Louis
It seems our love of ice cream has brought us together in a search for the BEST ice cream parlor in St Louis.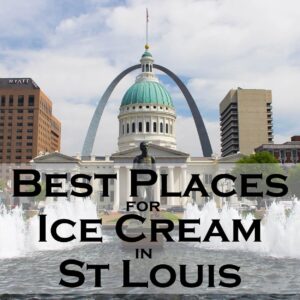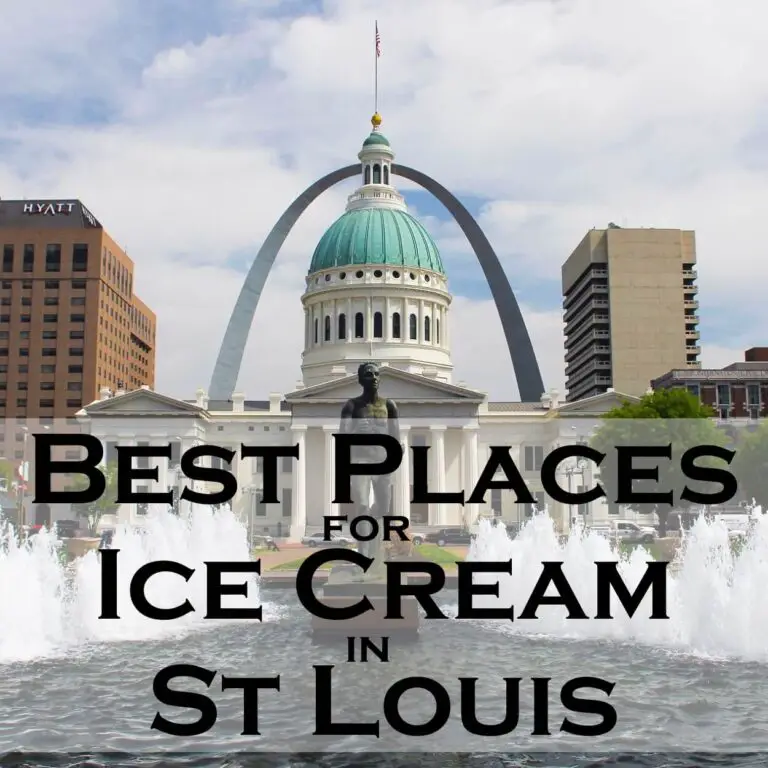 With so many amazing choices in the city, how on earth can anyone decide where to go?
So, whether you prefer vegan, dairy free, full of fresh ingredients, or extra deep flavors, here's the ultimate list for ice cream parlors.
Discover the top shops with their famous creations and most special specialties! Read on, and explore just which of these amazing parlors houses your new favorite ice cream creation.
1. Clementine's Naughty and Nice Creamery
Come celebrate the culture of St Louis with local flavors and a wide variety of naughty (boozy) or nice (non-boozy) options. Clementine's uses 100% natural ingredients in their small batch creations. And let me just say, decadent is the perfect word for their treats. A truly delightful experience!
2. Jeni's Splendid Ice Creams
Looking for a brand new flavor to try? Jeni's has many parlors located around the city and focuses on local ingredients and creative combinations. They serve up splendid, tasty ice cream and smooth, rich frozen yogurt. Choose from many inventive flavors like Wildberry Lavender, and Goat Cheese and Cherry. Let me know your new favorite flavor!!
3. Ices Plain and Fancy
I don't know about the plain, but fancy is the perfect name for this parlor. Ices is full of beautiful buzzy ice cream flavors, liquid nitrogen frozen creations, and frozen coffee and cocktails. Come celebrate with your taste buds and bring the whole family! They serve incredibly tasty options for the kids too!
4. The Fountain on Locust
Voted best restaurant in St Louis, Fountain serves one-of-a-kind, specialty ice cream drinks, as well as classic American foods, retro cocktails, and fine chocolates. Choose from a large selection of alcoholic or non-alcoholic floats that combine delightful flavors. Sip your drinks and enjoy the art deco murals and auto showroom history all around you!
5. Ted Drewes Frozen Custard
With over 7000 five star reviews, you will not go wrong with Teds. This delightful custard shop not only provides the best custard in the city, but also a fun, nostalgic family atmosphere. Their creamy treats are stuffed full of flavor and crunchy candies.
6. The Baked Bear
Want completely customizable ice cream sandwiches? Yes, please!!! Choose between the many cookie and brownie options (yes, you can have a different top and bottom) for the outside, then fill with any classic flavored ice cream, or one of their many specialty flavors. The opportunities for a tasty triumph are endless.
7. Snow Factory Roll Ice Cream
The Snow Factory serves beautifully designed, custom, Thai style ice cream rolls. With a myriad of combinations and flavors available, the taste buds are always excited at this parlor. Come and enjoy ice cream in a fresh creative way!
8. Boardwalk Waffles & Ice Cream
The name says it all…or does it??? Come to this Jersey Shore shop to create massive ice cream and Belgian waffle sandwiches. They serve a wide variety of local and seasonal flavors that pair into some of the best ice cream sandwiches you will ever find. (Try out the coffee ice cream with blueberry waffles combination- AMAZING!!) And since it's a sandwich, its counts as lunch food, right? ☺
9. Serendipity Homemade Ice Cream
Old fashioned atmosphere with homemade ice cream. This parlor is the perfect place to bring a friend for a date night, an afternoon away, or just to impress. The fresh, local flavors perfectly compliment a large variety of handmade cookies. Choose from an amazing selection of a cookie ice cream sandwiches, double scoop waffle cones, vibrant shakes, or classic banana splits with all the toppings.
10. Gelateria Del Leone
Italian gelato at its finest! Gelateria serves from scratch, hand-crafted gelato and in home baked Italian treats. Their comfy, warm parlor invites you in and asks you to stay awhile.
11. Mr. Wizard's Frozen Custard and Yogurt
The ice cream stand that has it all! Mr. Wizard's serves all the classic ice cream and frozen yogurt dishes; sundaes, cones, shakes, and even doggie friendly treats. Their flavors are bright and tasty and leave you satisfied but wanting more soon. A great place to bring your whole family and meet up with a group of friends! Have a flavor you simply can't live without? Order a take home quart and enjoy your favorite all week long!
Hopefully this list has helped you narrow down your search for the best ice cream options in St Louis!
There are few things that can bring a smile to a face like some perfectly churned frozen goodness. Now go out and enjoy some tasty treats.
Go back to Best Place to Get Ice Cream Main Page
Go to Serving-Ice-Cream.com Home Page from Ice Cream St. Louis