Ice Cream Spoon Tower Challenge Game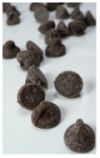 This ice cream game involves a little skill! It's a race to see who can build a block tower using ice cream spoons before someone stops their attempt by rolling a 6 with a pair of dice! Get ready for lots of suspense!
What You'll Need
Building blocks
2 ice cream sundae spoons
2 dice
A cup with 5 chocolate chips (or another ice cream topping) for each person
How to Play
Have everyone sit in a circle and give them a cup with 5 chocolate chips.
In the middle of the circle, place six building blocks and 2 spoons.
Let one child roll the pair of dice. If he doesn't roll a six, he passes the dice to the next person.
When someone rolls a six, he quickly tries to build a tower six blocks high before someone else rolls a six.
The catch is…he cannot use his hands! He must build his tower using the ice cream sundae spoons!
If he builds his tower 6 blocks high before someone rolls a 6, then he can eat one of his chocolate chips.
The first person to eat all the chocolate chips in his cup wins.
Note: You can use more or less blocks depending on the age and skill level of your group.
Go back to Ice Cream Game Ideas Main Page
Go to Serving-Ice-Cream.com Home Page