Ice Cream Sundae Pictures
by Serving-Ice-Cream
Ice cream sundae pictures are perfect for getting your imagination a boost. By browsing through these free sundae pictures you can come up with an original ice cream sundae idea or you can just copy the combinations that you see!
If you'd like to find some more great ice cream sundae ideas, be sure to check out our Ice Cream Sundae Recipes and Ideas.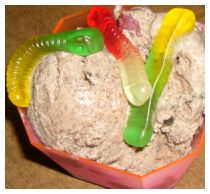 This ice cream sundae was made Dirt Ice Cream style with chocolate ice cream, Oreo crumbs, and gummy worms! It's a deliciously fun combination!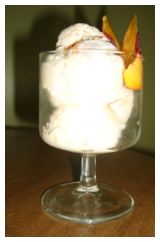 This ice cream sundae was made simply made with 
Peach Ice Cream
 served with fresh
peach
slices! Simple and refreshing! Caramel or white chocolate sauce would be a great addition!
Go back to Ice Cream Pictures Main Page
Go to Serving-Ice-Cream.com Home Page