Ice Cream Picture Scavenger Hunt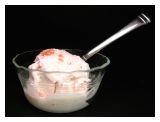 Here's an ice cream game that's tons of fun. It's perfect for teens and adults and encourages people to work together.
What You'll Need
1 list of picture scavenger hunt items for each team (example list included below)
1 digital camera for each team
Provide the ice cream, etc. so that each team can complete the picture scavenger hunt
How to Play
Divide people into teams.
Give each team the list of items they must capture on their camera.
Tell teams where they will find their supplies to take their pictures.
On "go" teams use their supplies to take the pictures on their list.
Winners can be chosen by
Which team completes the hunt first.
Which team has the most beautiful pictures.
Which team was the most creative.
Variation
Change this from an ice cream picture scavenger hunt to an ice cream video scavenger hunt!
List items that must be captured on video instead of just pictures.
Example Ice Cream Scavenger Hunt
Ice cream carton balanced on someone's head
An ice cream snowman decorated using ice cream toppings
Someone eating ice cream from a bowl using no hands
An ice cream tower stacked 7 scoops high
Everyone with ice cream in their mouth
An ice cream sculpture of an animal
The word "Party" written using ice cream toppings
An ice cream sundae
Any creative ice cream picture you can think of!
An empty ice cream carton
Go back to Ice Cream Game Ideas Main Page
Go to Serving-Ice-Cream.com Home Page