Ice Cream Parlor Chairs: Setting the Mood
The ice cream parlor chairs you choose will have a profound impact on setting the tone and mood of your parlor.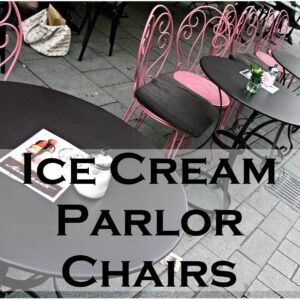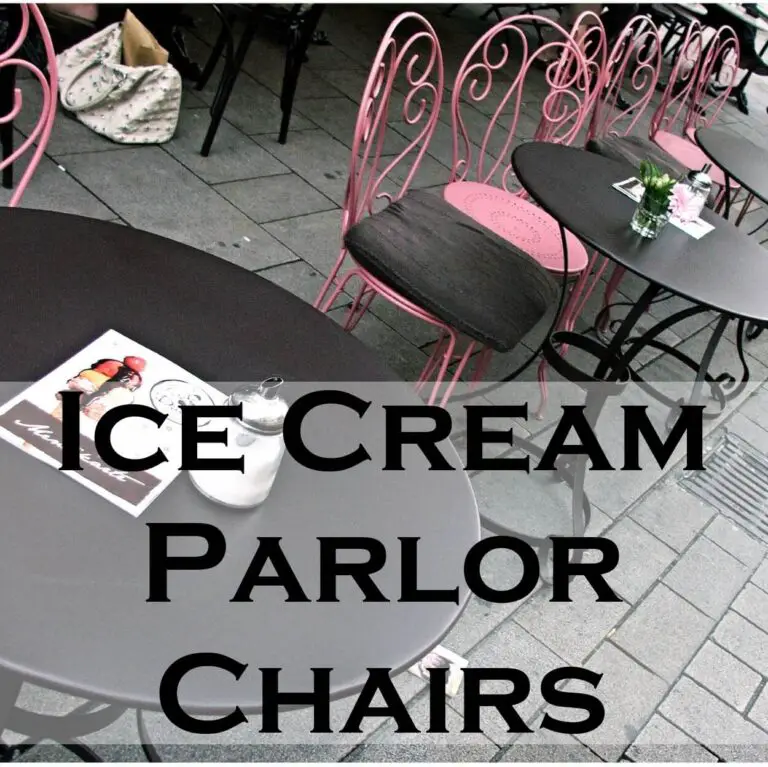 Buying A Chair for Your Ice Cream Shop
Read some info on selecting a chair.
Are you seeking to recreate a 50s diner, an ice cream factory, or just an old time country ice cream shop? Each style will be enhanced or detracted from by the chairs you choose.
The size of your establishment is another important thing to consider when buying chairs for your ice cream parlor. While this may seem like an easy question to answer, the sheer number is not the only thing you must consider.
How you place the sets of the chairs you choose will determine the number of customers you will serve, but also the kinds of groups that will be attracted to your parlor. A parlor filled with small couple table will attract a different crowd then one decorated with more comfortable benches that groups can flock around.
Be sure to assess your desires and needs to establish what ice cream parlor chair will best compliment your business. You may consider antique ice cream chairs.
Ice Cream Parlor Chairs: Scanning the Choices
The options available for your ice cream parlor furniture (ice cream parlor table and chairs) are immense. For this reason, finding the perfect chair for you can be quite a challenge. To begin with you will want to establish a price range that you are willing to pay for you chairs.
With this estimate number you will be able to reduce the options available. Next decide on the style of chair you desire. Do you want benches, stools, short or tall, metal or wood? Again having a style in mind will aid you in making a good purchase. Finally, you will need to estimate the number of chairs you will need for your parlor.
One of the simplest ways for you to brainstorm for all these things is to do a lot of research. Scan books, look through pictures, visit your local ice cream parlors, and search the web. When you find something you like make a note of it and your decisions will soon be made for you.
Ice Cream Parlor Chairs: Buying the Best
Furniture for your parlor can be very expensive, especially if you are going to get what you want in a high quality item. Remember to know what you want and where you are willing to give for your shop. Do not sacrifice your style for a cheaper chair.
In the end you will be happier with spending a little more and getting a good chair you love. But don't shoot your business in the foot by an enormous bill just for the chairs you need.
Go to Ice Cream Shop Equipment Main Page
Go to Serving-Ice-Cream.com Home Page from Ice Cream Parlor Chairs Page