Eating Ice Cream Pictures
Here are some free ice cream pictures of people eating ice cream that you can use! Ice cream is a favorite treat of young and old worldwide. It's not hard to capture a picture of someone eating ice cream!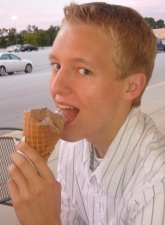 A delicious ice cream cone enjoyed with friends one evening at Marble Slab Ice Cream.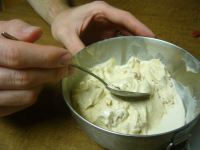 Homemade ice cream is so delicious! Sometimes you don't want to spend the time to get a
bowl
– just eat it straight out of the container!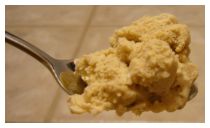 Delicious 
Gingerbread Ice Cream
! It's smooth and creamy…and won't be on the spoon for long!
Go back to Ice Cream Pictures Main Page