Deni Ice Cream Maker Manual
If you've lost your Deni ice cream maker manual, we've got you covered. All you have to do is browse and find the Deni Make and Model of your ice cream maker. Then, view or download your manual.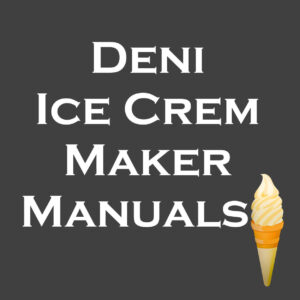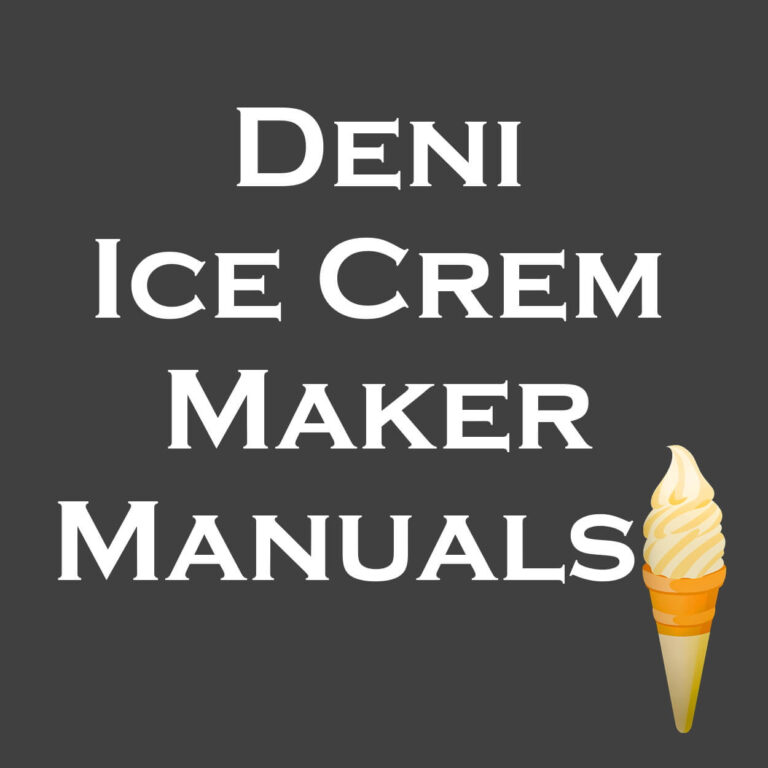 I've gathered all the Deni Ice Cream Maker Manuals I could find and placed them here for you to view in a downloadable format.
I'm in the same situation as you – I've lost my manual to my favorite appliance. But no worries, digital is so much more convenient.
The ice cream maker manual will help you to care for your machine and also includes ice cream recipes recommended by the Deni.
You can also browse Deni Ice Cream Maker recipes if you are simply looking for recipes that will work in your Deni appliance.
Downloadable Manuals by Model
Model 5000 Automatic Ice Cream and Frozen Dessert Maker
Models 5201, 5202, 5203, 5204, 5205, 5210 Ice Cream Maker with Candy Crusher
Models 5220, 5221, 5222, 5225, 5226 Ice Cream Maker 2 Quart
Model 5530 Deni Soft Serve Ice Cream Maker
Model 5540 Deni Soft Serve Ice Cream Maker
Please let us know if you cannot find the manual you are looking for.
Deni Ice Cream Makers
Deni has made many different models of ice cream makers.
Their ice cream makers are generally a little more inexpensive than other ice cream maker brands – but they get the job done and produce yummy ice cream.
Deni ice cream makers are generally loved by their customers and last for years.
The different models come with different features.
Various features that are available include: candy crusher and a soft serve dispenser.
Some people that own a Deni ice cream machine complain that the paddle does not fit perfectly in the canister. This results in a layer of rock hard ice cream that froze a little too well on the edge of the canister.
I've experienced this before. But no worries, my kids don't mind. They love being able to clean out the canister after the ice cream has a chance to melt a bit. No ice cream goes to waste in our house!
Enjoy making homemade ice cream today!
Go back to Deni Ice Cream Maker Main Page
Go to Serving-Ice-Cream.com Home Page from Rival Ice Cream Maker Recipes