Coco Cha-Shell
by Brendan S. Sookraj
(Orlando, Fl, U.S.A.)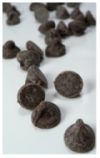 This
ice cream game
is a twist off of the classic board game Risk. You'll have to plan your strategy well in order to be the first player to conquer all areas of the "Cream Realm!"
Objective
Be the first player that is able to conquer all areas of the "Cream Realm."
Coco Cha-Shell, is the catch slogan for the winner who dominates all areas of the Cream Realm. The first person to conquer all of the Cream Realm, yells "Coco Cha-shell."
What You'll Need
The game of Risk
Various small toppings (chocolate chips, peanuts, M&Ms, etc.)
How to Play
Give each of the continents new names – names of your favorite ice cream, toppings, etc.
Set up the game board. Rather than everyone choosing a color – bring out a selection of small toppings – and have everyone choose a different topping for their army.
Have everyone choose their starting territories by rolling the dice – whoever rolls the highest gets to choose an open territory and put their "topping army" in it. Go around the table choosing territories until each territory of the Cream Realm is taken.
As the game progresses, one must advance towards other nations within the Realm, seeking total conquest.
Play the game as you would the game of Risk – using toppings for armies and ice cream related names for territories and continents.
The player who dominates all areas of the Cream Realm yells "Coco Cha-shell" and is declared the winner and ruler of the Realm.
Go back to Ice Cream Game Ideas Main Page