Ideas for Serving Ice Cream
Want to add a little flair the next time you serve ice cream? We've got all types of ideas for creative ways you can dish out ice cream.
Browse these visitor submitted ideas and even share your own idea!
We've got ideas for
What to Serve Ice Cream In
What to Serve Ice Cream With
How to Serve Ice Cream
Serving Ice Cream Tips
Have fun and most importantly…enjoy your ice cream!
What to Serve Ice Cream In…

Ice Cream Cookie Sandwich
Place a scoop of ice cream in-between 2 freshly baked (but cooled) cookies. Combine different flavors of ice cream with different cookies for an endless variety of ice cream sandwiches!
submitted by Jenn, USA
Cantaloupe Ice Cream Bowl
I serve creamy vanilla ice cream in 1/2 of a scooped out cantaloupe. This is best eaten on the the patio by the pool along with a few cream wafers for variety.
submitted by Leann, USA
Cantaloupe Ice Cream Bowl Revisited
I love to cut cantaloupes in half, partially hollow out both halves, and then use them as ice cream bowls. I put some of the extra cantaloupe that I dug out on top of the ice cream, and mix some in with the ice cream. Next, I drizzle melted hershey's chocolate all over the ice cream and cantaloupe. My friends love when I make my cantaloupe ice cream bowls, and they aren't hard to make at all. Melted chocolate, vanilla ice cream, and cantaloupe all go perfectly together. Everyone has to try this!!!!
submitted by Greg, USA
Watermelon Ice Cream Bowl
Use a scooped out watermelon – fill with pieces of frozen watermelon and scoops of ice cream. It is great on a hot day.
submitted by Diane, USA
Orange Ice Cream Bowl
Freeze the hollowed-out rinds of oranges (halved, as bowls). Fill each rind bowl with a scoop of vanilla ice cream and a scoop of orange sorbet (can be made from the orange pulp, simple syrup, and cointreau), top with a sprinkle of cocoa powder and cinnamon, serve with a spoon!
submitted by Erica, USA
Pineapple Ice Cream Bowl
Take top off a pineapple. Scoop out insides with a small round scoop. Put scoops of your favorite ice cream piled high with a cherry on top.
submitted by Carol, USA
An Apple A Day Makes The Ice Cream Stay
Cut the top off an apple. Carefully scoop out the core and just part of the apple, without going all the way through the bottom of the apple, and leave at least 1/2 inch of apple still connected to the peel. Rub the inside of the apple with a small amount of butter, then sprinkle inside with cinnamon and brown sugar. Now you can bake the apple like a baked apple recipe calls for or leave it fresh. Then finally, fill center with Vanilla Ice Cream, or Banana Walnut Ice Cream, as both taste very good this way.
submitted by Lauralee, USA
An Apple Ice Cream Pop
Mix softened Vanilla Ice Cream with mini chocolate chips and chopped pecans. Core an apple (Granny Smith works great!). Fill the apple with the ice cream mix. Freeze for about 15 minutes, until the ice cream is firm. Insert an ice cream stick into the hardened ice cream core. Dip the ice cream filled apple in melted caramels. Roll in a combination of mini chocolate chips and chopped pecans. MUNCH! YUM!!!!
submitted by Lillie, USA
Salted Caramel Sno-Balls on a Stick
Plop scoops of ice cream into a muffin pan or cupcake tin; one per hole. Poke a popsicle stick into each ice cream ball. Freeze HARD. When it's time to serve, dip each ball into melted caramel (for caramel apples), then sprinkle with crunchy kosher salt. YUM!
submitted by Daphne, USA
Ice Cream in Chocolate Bowls
Serve ice cream in a chocolate bowl which can be eaten after the ice cream was consumed.
submitted by Rita, USA
Ice Cream on Frozen Plates
We like to serve ice cream on frozen plates and then decorate the plates with different goodies!
submitted by Kristin, USA
Ice Cream Tea Party
My granddaughters like tea parties. I take our favorite old fashioned tea cups and put an ice cream to match the cup such as mint chip in a green cup and decorate with sprinkles, candy, whipped cream, cherry and serve scones on the plate.
submitted by Rosanne, USA
Coffee Cup Ice Cream
Serve in coffee cups with coffee flavored ice cream.
submitted by Rebecca, USA
Ice Cream Trifle
I would serve ice cream at a party in a trifle bowl as a substitute cake! have different layers of ice cream and give the trifle bowl as a gift to the lucky host or birthday girl or boy!
submitted by Stacy, USA
Ice Cream "Trough" Party
For a kid's/teen's birthday party with lots of guests, we used a NEW house gutter bought at a Home Depot or Lowe's and placed it on 2 – 3 sawhorses. Then we put scoops of ice cream (can use multiple kinds or the same kind) in the "trough" and supplied various toppings for the kids to put on. They ate out of the "trough" moving up and down for different kinds of ice cream and/or toppings. They LOVED it. And it makes for good pictures and videos of the party.
submitted by Cindy, USA
Banana Boat Ice Cream
I have some vintage (probably from the 60s) plastic, boat-shaped "bowls" that I make banana splits in. They are my banana boats.
submitted by Merici, USA
Ice Cream Waffle Bowls
We have special bowls that look like waffle cones that we serve our ice cream in 🙂
submitted by Chastidy, USA
Bundt or Sponge Cake Ice Cream
I make a bundt cake or buy a sponge cake and fill the center hole with ice cream. I then make a huge treat with fruit or syrup running over the sides.
submitted by Sandy, USA
Angel Food Cake Ice Cream
I like to serve flavored ice cream in the middle (tear a little piece out) of a piece of angle food cake & then pour caramel topping on it. YUMMY!!!!!
submitted by Debra, USA
An Ice Cream Sandwich…on Bread!
Try getting some raisin bread and making a fun sandwich. If you want, you can even toast the raisin bread a little bit. Or, if you can also use any type of banana bread and drop some peanut butter on top of the ice cream for some fun!
submitted by Thomas, USA
Cannelloni Ice Cream
Try stuffing a Cannelloni with Spumoni ice cream!
submitted by Joyce, USA
Fancy Ice Cream
I love to serve ice cream to my family in champagne flutes topped with real whipped cream. They think this is a really special treat!
submitted by Melissa, USA
Ice Cream in Crystal
I love to serve it in a gorgeous cut crystal goblet as plain vanilla bean topped with frozen berries that I've microwaved so that they're warm and juicy on top.
submitted by Michelle, USA
What to Serve Ice Cream With…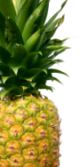 Ice Cream and Chocolate Waffles
First, I make a batch of chocolate waffles. As the waffles come out of the waffle iron I put them in a bowl and serve with ice cream on top. It is the best.
submitted by Terri, USA
Ice Cream and Waffles
Serving ice cream with homemade waffles and powdered sugar is always a winner in our house!
submitted by Emily, USA
Ice Cream and Brownies
I'm a little bit old-school. I love a scoop of homemade vanilla ice cream on a warm brownie. YUMMY!
submitted by Chris, USA
Ice Cream and Pound Cake with Toppings
The best way to serve ice cream is on a slice of homemade pound cake-topped with your choice of whipped cream, strawberries, other fresh fruit or chocolate sauce-now that is what I call delicious!
submitted by Diane, USA
Ice Cream and Frozen Fruit
I freeze summer fruit in a sugar bath, and we have ice cream with the fruit. Delicious!
submitted by Cheryl, USA
Ice Cream and Chocolate Souffle
I like to serve ice cream with chocolate souffle. It's sooooo yummy and I've found an easy recipe online for it. I LOVE ice cream!!
submitted by Kama, USA
Ice Cream with Peppermint
Vanilla ice cream is great served over a bed of peppermint.
submitted by Tina King, USA
Ice Cream with Fresh Fruit
I serve ice topped with fresh fruit – my two favorite things to eat. Red and purple rasberries are the best but any fruit is great. Peaches are especially nice in summer. You can drizzle a flavored syrup on top – or not. This is really a special desert and everyone seems to love it.
submitted by Kathleen, USA
Ice Cream with French Fries
I serve ice cream the only way it should be served! With French fries fresh from the oven. The contrast between the cold sweet ice cream and hot salted french fries is such a treat.
submitted by Sarah, USA
Ice Cream Oatmeal
My oatmeal is topped with ice cream.
submitted by Phyllis Skoglund, USA
Green Tea Ice Cream Pleaser
I serve ice cream in a glass filled with Green Tea.
submitted by Scott, USA
Ice Cream Coffee
Serve a small amount in coffee in place of sugar and cream.
submitted by Betty, USA
Coke or Orange Soda Ice Cream Float
I serve an ice cream float in my coke ice cream soda glasses. For a different flavor, try vanilla ice cream and orange soda for a creamsicle flavor.
submitted by Ron, USA
Ice Cream Crispy Crystals
If you add a little milk, it makes these wonderful crispy crystals! Mmm…a little crunch!
submitted by Tara, USA
How to Serve Ice Cream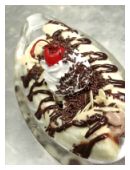 Ice Cream Cubes
Put ice cream in ice cubes trays, let harden and then when you serve to your guests they can 'pop out' the flavors they want. It is a great idea for a variety, with portion control!
submitted by Maria, USA
Ice Cream Bottoms
In our house we like to serve the ice cream on top. We have some "plates" that have a small lip to them. We put the toppings down first (or as we call them, our bottoms.) Then we put the ice cream on top and mash it down a little bit into the toppings. That way the 2 year old and 5 year old don't lose all of their toppings before they get it into their mouths. We've found that some toppings, especially sprinkles, have a tendency to just roll off. It also ensures that you have a little bit with every bite, not just the first couple. Bottoms up!
submitted by Melissa, USA
Always Ready for Ice Cream
Because anytime is the right time for Ice Cream, we keep a personalized size cooler in our minivan, filled with an ice cream scoop, napkins, disposable bowls, plastic spoons, and ice cream cones. Then we just stop at the store and pick up our favorite ice cream, head to a fun destination such as the park, and serve up ice cream.
submitted by Julianne Bell of Family Blueprint, USA
idea copyrighted by Julianne Bell of Family Blueprint, used with permission
Loving with Ice Cream
I'd serve it in the Stanley Cup (Hockey Award) and present it to the children at our Children's Hospital receiving chemotherapy.
submitted by Randy, USA
Serving Ice Cream Tips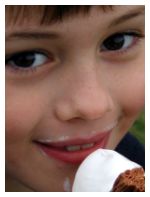 Serve Often
Serve ice cream as often as possible for a great mood enhancer.
submitted by Mary Murray, USA
Let Everyone Make Their Own
I like for the kids to have a variety of toppings so they can make their own creation…as long as they eat it after making it! 🙂
submitted by Susanne, USA
Got an idea for a creative way to serve ice cream in your home? We'd love to hear it!
Your idea can be fun, classy, or gourmet…it's just got to involve ice cream!
You can view other submissions below the form.
We will only accept quality, family-friendly, reproducible submissions.
Ideas for Serving Ice Cream
Please note that all fields followed by an asterisk must be filled in.
Go back to Ice Cream at Home Main Page
Go to Serving-Ice-Cream.com Home Page from Ideas for Serving Ice Cream