Low Fat Ice Cream Recipe
This low fat ice cream recipe will delight your family, even if they aren't concerned about watching their calorie intake.
You can feel good about serving your children and your guests this delicious ice cream—unless they get to it first, that is! You won't even notice the missing fat because the flavor is so great. As always, experimenting with other ingredients will only make things more tasty.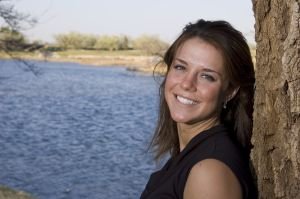 Low Fat Ice Cream
Custard Style
With eggsPrep Time: 20 minutes
Chill Time: 2-4 hours
Ice Cream Maker Time: Approximately 25-30 minutes
Makes: 1 quart
Servings: Eight servings
Ingredients:
3/4 cup sugar
3 tablespoons cornstarch
1/8 teaspoon salt
4 cups fat free half-and-half
2 egg yolks, beaten
3 teaspoons vanilla extract
Directions:
Make ice cream without an ice cream maker.
In a large saucepan, combine sugar, cornstarch and salt. Gradually add half-and-half, stirring constantly. Boil over medium heat; cook and stir for 2 minutes or until thickened. Remove from heat and cool slightly.
Whisk a small amount of hot mixture into egg yolks. Return mixture to saucepan, whisking constantly. Cook and stir over medium heat for 2-3 minutes or until mixture reaches 160°.
Remove from heat. Stir in vanilla. Cool quickly by placing pan in a bowl of ice water; stir for 2 minutes. Transfer to a bowl. Press plastic wrap onto surface of mixture. Refrigerate for several hours or overnight.
Fill ice cream maker two-thirds full; freeze according to manufacturer's directions. Refrigerate remaining mixture until ready to freeze. Allow to freeze for 2-4 hours before serving.
Go back to Homemade Ice Cream Main Page
Go back to Ice Cream Recipes Main Page
Go to Serving-Ice-Cream.com Home Page from Low Fat Ice Cream Recipe