Avocado Ice Cream Recipe
Avocado ice cream. Ever think you would hear those to words put together…let alone put purposefully together into a recipe?
If you've never tried this ice cream before – you're in for a delicious healthy treat!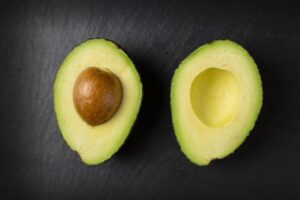 Add that Avocado with Confidence!
So, why the avocado?
Lots of reasons really!
First, avocados are a healthy addition to your diet. Avocados are high in fat – but high in the good kind of fat. In fact, avocados are helpful to help lower your cholesterol. They also contain many different vitamins and minerals. Win!
Second, fat is one of the important ingredients to make ice cream creamy and smooth. So, adding avocado to your base will help improve the texture of your ice cream. Win! Win!
Third, avocados have a soft subtle flavor. It won't overpower the ice cream!
Don't worry! You won't end up with guacamole flavored ice cream!
A Great Vegan Recipe
If you are on a vegan diet, then you are staying away from all food products that come from animals.
You are looking for food coming solely from plants.
Most ice creams derive their liquid and fat needed to make ice cream from animal milk.
This ice cream uses coconut milk for its liquid.
The fat content needed to make the ice cream creamy comes not only from the coconut, but also from the avocado.
The creaminess of the banana also helps to create the creamy texture.
What Kind of Coconut Milk Should I Use?
When picking out the coconut milk you will use in your ice cream, you need to find the full fat version.
This is the kind that you will find in a can.
Your ice cream will not turn out as well if you use the watered down versions that you find in large containers in the refrigerated section of the grocery store.
Using coconut milk that has been watered down will cause your ice cream to be more icy and hard.
The higher concentration of fat in the canned versions is important to create the soft creaminess that we all love in ice cream.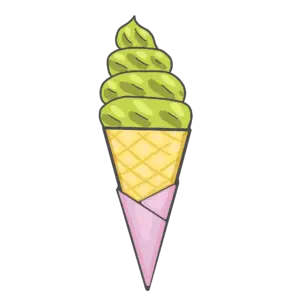 Serving Tip for Avocado Ice Cream
If you want to add a little flair to your ice cream presentation (or if you're like me and dessert just isn't dessert without a little bit of chocolate!), garnish with swirls of shaved chocolate on top.
No worries!
I know I'm really blowing your mind! Chocolate really can go with avocados too!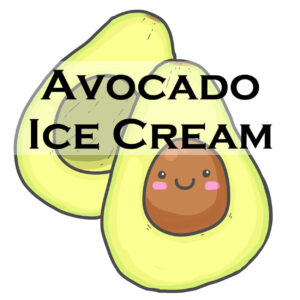 Avocado Ice Cream
Looking for an easy, healthy, soft ice cream? Look no further! This one is sure to be a favorite!
Ingredients  
½

cup

sugar

2

cups

coconut milk

2

avocado

mashed

1

banana

mashed

1

tsp

vanilla extract
Instructions 
Mix the sugar and the coconut milk together until the sugar is completely dissolved.

Blend avocado, banana, and coconut milk mixture together in a blender or with an immersion blender.

Pour ice cream base into ice cream maker.

Churn about 25-30 minutes or according to manufacturer's instructions.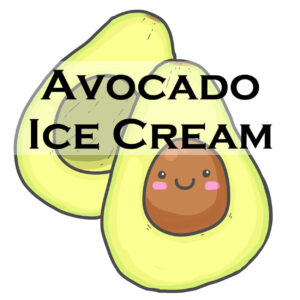 Go back to Coconut Ice Cream Recipes Main Page
Go back to Ice Cream Recipe Main Page
Go to Serving-Ice-Cream.com Home Page from Vegan Coconut Ice Cream