Catch the Cow Game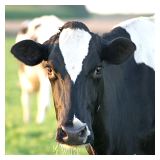 You'll need quick hands to play this ice cream game! Sitting in a circle, you'll try to pass balls around the circle – so that you're not caught with 2 at the same time! Use Play and Freeze ice cream balls and make some ice cream while you play this game!
What You'll Need
How to Play
Have children sit in a circle.
Place ice cream ingredients in ball to make ice cream and set timer so that you know when the ice cream is done.
Pass the ice cream ball – the Cow – from person to person around the circle.
When the Cow has gotten about half way around the circle, start passing the other ball – the Farmer – around the circle in the same direction!
You want the Farmer to catch up with the Cow.
The Farmer and the Cow can change directions.
People are out of the game if:
They drop the cow.
They are holding the Cow and the Farmer is also passed to them.
The last two people in the game win!
Note
Do not kick or throw the Play and Freeze ice cream ball.
Go back to Ice Cream Game Ideas Main Page