Sundae Night at the Movies
by Robert Neveloff
(Livingston, NJ USA)
A vanilla ice cream sundae with pineapple topping, whipped cream, and chocolate sprinkles.
Every Sunday night when I was a kid, I ate my favorite ice cream sundae while watching the Sunday night movie.
While I do not eat that much ice cream these days, when I have my "Sundae Night at the Movies" sundae, it reminds me of sitting with mom and dad and my siblings watching TV on the Magnavox console.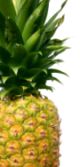 What You'll Need
2 scoops of Vanilla Ice Cream
Pineapple Topping
Whipped Cream
Chocolate Sprinkles
What You'll Need to Do
Scoop 2 generous scoops of vanilla ice cream into your favorite ice cream bowl.
Smother ice cream with pineapple topping.
Top with whipped cream.
Decorate with chocolate sprinkles.
Sit back and enjoy with a good movie!
Go back to Ice Cream Sundae Main Page
Go to Serving-Ice-Cream.com Home Page