Strawberry Cassata Ice Cream Cake
Strawberry Cassata – a twist on the traditional Italian treat
by Sigma Das
(Ellicott City, MD USA)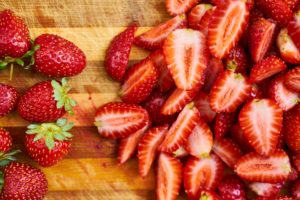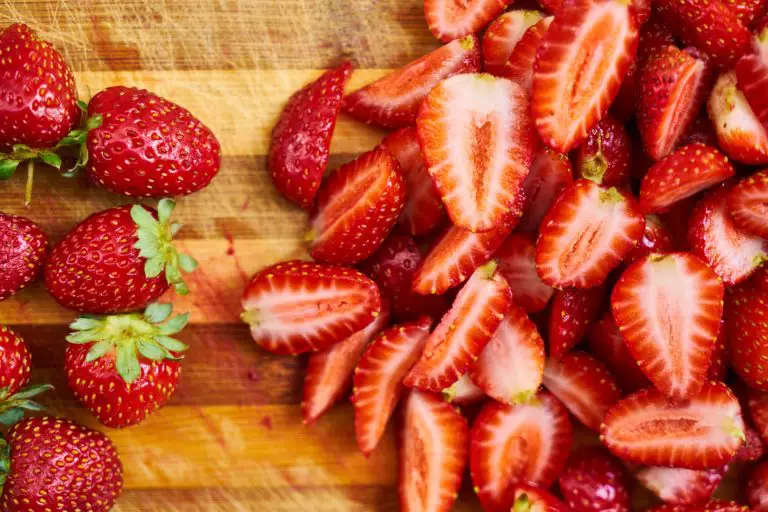 This tasty strawberry ice cream cake is a delicious summer treat…especially in strawberry season! It combines sponge cake, vanilla and strawberry ice cream, strawberries, whipped cream, and almonds! Yum! What a combo!
Ingredients
8 in round sponge cake
1 litre vanilla ice cream
1 litre strawberry ice cream
1/2 cup strawberries
1/2-1 tsp rum
1/2 cup Whipped Cream
3 tbsp chopped roasted almonds
Icing sugar
Directions
Slice cake horizontally.
Place in an 8 in round cake tin.
Spread vanilla ice cream on top.
Spread strawberry ice cream on top of vanilla ice cream (reserve 3 tbsp of ice cream for the top).
Fill the centre of the cake with strawberries, rum extract, and whipping cream.
Cover with remaining ice cream.
Cover cake tin with foil and freeze over night.
Serve dusted with icing sugar and nuts.
Serve and enjoy!
About Strawberry Cassata
Strawberry Cassata is a traditional recipe from Sicily, Italy.
It is usually made with spongecake as in this recipe.
However, it is traditionally made with sweetened Ricotta cheese in place of the ice cream.
Cassata is also often made with candied fruit – but in the summer, when strawberries are in season – this combination is a wonderful treat.
Go back to Ice Cream Cake Recipes Main Page
Go to Serving-Ice-Cream.com Home Page from Strawberry Cassata Ice Cream Recipe