Ice Cream Truck Inverter
Need an ice cream truck inverter?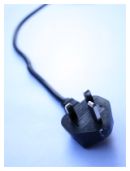 Review the below information before shopping.
Here are some things you should consider.
How much power your ice cream truck can produce?
How much power will you need?
What safety features does the inverter have?
Considerations for Inverters
Does it have high voltage, low voltage, short circuit, and overload protection?
Does it have an automatic reset?
Does it have high surge capability?
How does it keep itself cool?
How many watts does it power?
What is its surge capacity (peak power)?
Does it have a low battery alarm and shut down?
Find the ice cream truck inverter that best suits your needs.
New and used inverters are available.
If you have a quality inverter for an ice cream truck that you would like to sell, please contact us about placing an ad on our site.
How to Know What Size Inverter You Should Buy
Are you wondering what size inverter your should buy for your ice cream truck?
It may take a little math – but it's not that hard to figure out. Here's a step by step for you to figure out which inverter you will need. It is dependent on what you want to run.
Determine what you will need to run off of the inverter (appliances, etc.)
Determine what how much power each appliance uses. You can find this information by looking at the specification plate on the appliance.
If the specification plate gives you the power consumption in AMPS you can easily convert it to watts with this simple formula.AMPS X 120 = Watts (ex. appliance uses 10 AMPS – 10 AMPS X 120 = 1200 watts).
Add up the total number of watts you will use on your inverter.
You will need to have an inverter that supplies at least that many watts continuous load. It is wise to get an inverter that can handle 10 – 20% more watts than you expect you will need.
Keep in mind that appliances need more power when they first start up. They generally need twice as much. For this reason, your inverter should have a higher peak surge rating that can handle this.

New and Used Ice Cream Truck Inverters
Go back to Ice Cream Truck Main Page
Go to Serving-Ice-Cream.com Home Page from Ice Cream Truck Inverter