The BEST Ice Cream Truck in Houston, Texas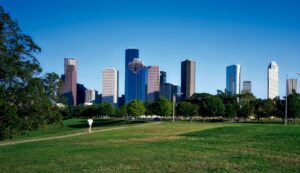 If you cater the food it should be easy, right? Then why is it so difficult to find a reliable and affordable caterer? It's because there is no easy way to compare and contrast your options. You need know that you are renting a truck that will show up, serve amazing food, and charge reasonable prices.
I have the answer! I have built a program, called SCOOP, that is able to vet your rental truck and makes sure you rent the perfect truck for your party.
Catering the Easy (and Tasty) Way
There are so many ice cream trucks in Houston and each is touting that they are the best. But you and I both know that some are bad, some are ok, and only a few are really great. How are you supposed to know if a company measures up from just their website and the few reviews you can find?
That is the question I asked myself several years ago. And now I have the answer. I have created a system to compare the food trucks in Houston. I now know how to find you the perfect truck that will take your party to the next level.
All you have to do is tell me what you are looking for and I will be able to find a match that I can endorse as having the best service, food, and price.
Renting an Ice Cream Truck in Houston
Amazing ice cream has always been one of my passions. I have poured years into this work and this program. I want to help you and your guests to have the best food and the best party. Email me now and let me help.
Ice Cream Truck Rentals in Houston: Why Use Our SCOOP?
Each truck I endorse is individually measured up to my SCOOP standards (for more on SCOOP standards, see below). I work together which each customer to find which endorsed company will work for their party. Using SCOOP is the best way to find a reliable caterer with ease.
Renting Ice Cream Trucks in Houston: Our Process
High standards are the bedrock of SCOOP endorsements. Each truck is analyzed as an individual company and compared to its competition. I look at the food, service, set up, cleanliness, and, of course, the prices. I also require that a truck bring the extra flair and personality to each party.
Your party is important to me. Contact me today and let me send you a quote. No obligations ever. Let's get this party started!
Go to Ice Cream Truck Rental Main Page
Go to Serving-Ice-Cream.com Home Page