The BEST Ice Cream Truck in Kansas City, Missouri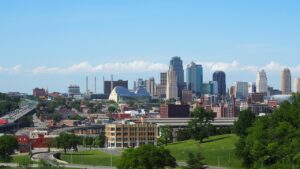 Imagine your next party: the perfect evening, beautiful decorations, all your favorite people, and an amazing food truck serving out great food. Now, how can you make that picture into a reality? Some part never works out. And let's face it it's usually the food. You rent a great truck, and it just is never as good as promised. Or it's down right bad.
Believe me…everything, but the weather, can be controlled, and with very little stress on your part. Reach out to me today and let's get your dream party started.
Matching the Right Truck to Your Party
It should be easy to find a good, reliable ice cream truck to show up at your party. But, unfortunately, it is not. Online websites and reviews are just not reliable anymore. And a poor food truck can ruin the night.
What can you do? You could go out and visit each truck until you find the right one. But the time and money required makes that an unrealistic expectation for each party.
Enter SCOOP! I created an endorsement program that is able to compare and contrast all the ice cream trucks in Kansas City. I have done the work to find the best truck. All you need to do is choose the vibe your looking for and the perfect truck will show up at your door (or park, or wherever).
Renting an Ice Cream Truck in Kansas City
This might be the first you are hearing of serving-ice-cream.com. I have been building this program and company for years now. I am passionate about food and want every person to experience only the best. My prices are affordable and the service irreplaceable. I can help make your party planning so much less stressful and your food truck experience amazing. Let's get started today!
Ice Cream Truck Rentals in Kansas City: Why Use Our SCOOP?
SCOOP endorsements are built on trust and hard work. Each truck must prove that they are the best and then maintain an excellent record to keep our endorsement. I want to reward to trucks that put in the work to create a fabulous food experience.
Renting Ice Cream Trucks in Kansas: Our Process
When a truck submits an application for endorsement, I work through a set of high standards to analyze their rental company. I look at the food, service, records, cleanliness standards, and prices. Each truck must prove that their passion for food will provide the best experience for their customers. When I am satisfied that a company is worth an endorsement, I give it. If they don't meet my standards, they will never be recommended.
I know I can help you create the perfect party! Reach out to me today. No obligations ever! I look forward to talking with you soon.
Go to Ice Cream Truck Rental Main Page
Go to Serving-Ice-Cream.com Home Page