The BEST Ice Cream Truck in Detroit, Michigan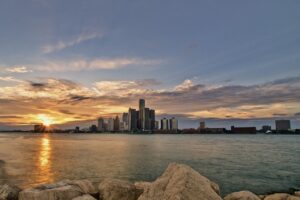 Hosting a party is awesome.
Having an ice cream truck at your party is awesome.
Finding the perfect ice cream truck for your party… well that is NOT awesome. In fact, that feels down right impossible.
Wait a minute! I can make it possible. I have created a way to bring an awesome food truck to your party with extremely little work for you. Let's change this…
Finding the perfect ice cream truck for your party + ME is awesome!
Let's get this party started, my friend!
Finding that Awesome Food Truck in Detroit
Yes, I know that in the past finding an ice cream truck for your party felt basically impossible. Don't worry; you are not alone any more. We can do this together. And with a lot less work on your part then you might imagine.
Now, with my SCOOP process, all you need to do is tell me what you are looking for and I will send you the information for the BEST truck in your area; just that simple.
I have compared, contrasted, and vetted each truck in Detroit. I know which one will help make your party into the shindig you have always imagined.
A SCOOP endorsed truck will bring the food and the party, at the perfect price for you.
Renting an Ice Cream Truck in Detroit
I have been doing this for a while now and I am confident that I can make your party planning process much easier. Let me use my expertise to help give your guests a great time, and you a lot less stress.
Ice Cream Truck Rentals in Detroit: Why Use Our SCOOP?
My SCOOP endorsement has to be earned by each truck I recommend. I vet the trucks myself and make sure you are getting only the best truck for your party. How do I check out these companies? Read below.
Renting Ice Cream Trucks in Detroit: Our Process
When a truck asks to be endorsed, I do the work to be able to guarantee you the best. I look at everything; what they serve, how they clean, what their reviews say about them, and if their prices are reasonable and fair. If at any time if a company doesn't meet the standards, even if they had been previously endorsed, they are removed from the list. Your party is my top priority.
Let's do this! Reach out to me today. Let's get your party started!
Go to Ice Cream Truck Rental Main Page
Go to Serving-Ice-Cream.com Home Page