6 Best Shops for Ice Cream in Pigeon Forge, Tennessee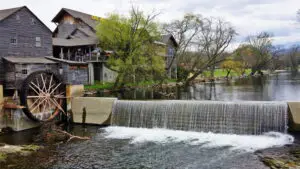 Want some ice cream, Pigeon Forge, TN? So, you're hanging out in hungering for ice cream in Pigeon Forge? Ice cream is kind of our thing! I want to share with you everything you need to know about the best ice cream places in town. Read on and discover the inside scoop (pun intended).
Ice Cream Pigeon Forge
Curl de la Crème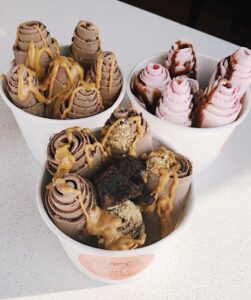 Curl de la Crème takes the ice cream experience to the high society level. Their beautifully rolled ice cream creations look just as good as they taste. This family owned parlor uses fresh and whole ingredients that explode with flavor and delight your taste buds. This is a must stop shop for any ice cream lover who is ready for a slightly different and exciting dish.
Maddog's Creamery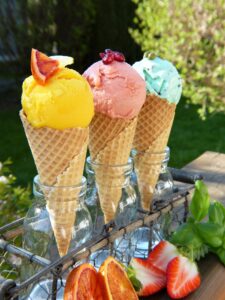 This madly creative shop combines your favorite circus treats and your favorite ice cream flavors. Maddog's fun and nostalgic options will bring a smile to your face as you enjoy such dishes as a cotton candy and ice cream burrito or a fully decked out ice cream nacho. This parlor is sure to be a family favorite (the kids will love the extra sugar).
Dulce Nitrogen- Ice Cream and Bubble Tea
I just love trying out the ingenious ideas of fellow ice cream lovers. Dulce has amazing nitrogen frozen ice cream served in bubble waffle cones. They overflow their cones with so many delicious candies, cereals, and chocolates. Visiting this shop is such a treat.
SweetFrog Premium Frozen Yogurt
SweetFrog has a large selection of frozen yogurts and sorbets with practically every imaginable topping. This traditional yogurt shop is such a great place for those looking for lower calorie or dairy free frozen treat to enjoy.
Farmhouse Sweets
Take a step back in time into this cute ice cream shop filled with old timey Tennessee sweets and traditional ice creams. Farmhouse Sweets sell most of the traditional flavors of smooth ice cream severed up in beautiful cones. You just have to try to cereal coated waffle cone. It will bring a smile to your face and to your taste buds.
Chocolate Monkey
Chocolate filled everything. This sweets shop specializes in quality chocolate ice cream and treats. They offer such delightfully soft and smooth ice creams and shakes that are drenched in the best chocolate you have ever had. Chocolate Monkey brings both my ice cream love and my chocolate love together in a happy celebration.
Pigeon Forge Ice Cream
Now that your mouth watering for all the best ice cream parlors in Pigeon Forge, Tennessee. Go out and enjoy yourself at one or two of these amazing ice cream shops. Make sure to comment below and let me know which parlor you choose and what you thought.
Go back to Best Places to Get Ice Cream Main Page
Go to Serving-Ice-Cream.com Home Page from Ice Cream Pigeon Forge