Ice Cream in Bowls Pictures
Here's some free pictures of ice cream in a bowl for you to use. Ice cream can be eaten in many different ways, but ice cream in a bowl or dish is one of the most common!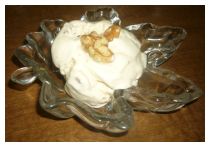 This is delicious Maple Walnut Ice Cream placed in – what else – but a maple leaf dish! It's topped with some walnuts for garnish.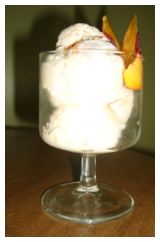 This is some refreshing 
Peach Ice Cream
 served in a sundae dish with fresh
peach
slices served alongside.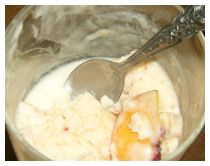 The 
Peach Ice Cream
 was so tasty…it was quickly devoured!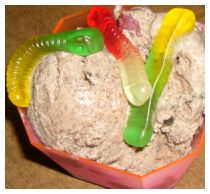 Dirt Ice Cream
 – a tasty treat! It's
chocolate ice cream
mixed with Oreo crumbs, and gummy worms! It's a kid's favorite combo!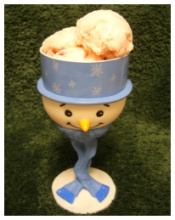 A festive Christmas ice cream, Peppermint Ice Cream, it's perfect when placed in a wintry dish.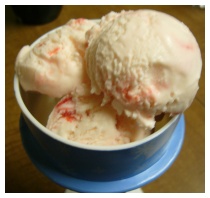 Three scoops of Peppermint Ice Cream, what more could anyone want?
Go back to Ice Cream Pictures Main Page
Go to Serving-Ice-Cream.com Home Page