Ice Cream Love Picture
by Joy Bennett
(Harlingen, TX)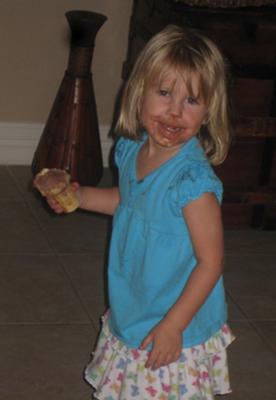 If you want to see a picture of someone who absolutely adores ice cream, this is the picture that you should check out!
"Our 3 year old girl loves to run in circles while eating an ice cream cone. I call it her diet plan. She burns the calories while she is consuming them. Mommy should try it."
Not a bad idea! With all the ice cream we make in our house – this would be a wonderful exercise plan for us to get into too!
I love this picture!
Go back to Ice Cream Pictures Main Page
Go to Serving-Ice-Cream.com Home Page