Gourmet Ice Cream Truck Franchise
Do you desire to start a gourmet ice cream truck franchise, but are not sure exactly where to start?
Then you have come to the right place!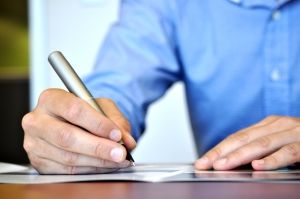 This article will have some starter tips on having your very own franchise!
Having an ice cream truck franchise is a good investment because everyone loves ice cream! You can never be too full or too cold to eat ice cream.
We also have information on specific ice cream truck franchises you can buy.
We have a wealth of information on the ice cream truck business.
Here are some things to consider when planning to purchase a franchise:
Investment Costs
You must begin with investment capital – either your own or someone you convince to invest on your behalf – with a small profit to them, of course.
You will need to purchase, rent or lease a truck – or comparable vehicle (such as a step van or truckster). You will need to also purchase all the licensing, permits, and inventory.
Also take into account the expense of having your gourmet ice cream franchise information painted with advertising, as well as your business name.
Many states require safety decals on your gourmet ice cream delivery truck.
Choosing Inventory For Your Ice Cream Truck
The inventory you choose for your gourmet ice cream truck franchise and delivery route is crucial.
Not too many children are thinking "gourmet" for their ice cream flavor, so you need to provide a "good sell" for them – and their parents!
Some gourmet ice cream ideas may include:
Frozen Yogurt – lowfat and regular
Italian Ices
Gourmet Frozen Chocolate Desserts
Frozen Cheesecake on a stick
Icee's or Slurpies
Individual Gourmet Ice Cream Cakes
Insuring Your Gourmet Ice Cream Truck Franchise
Because operating laws vary from state to state, and sometimes city to city, obtaining the proper licensing for operating an ice cream truck franchise will take a little research.
It is up to your to make yourself aware of the ice cream vending regulations and laws for your chosen route, then you must obey them! These regulations provide comfort and safety for you and your customers.
Most vending regulations cover litter control, noise restrictions, and safe driving practices.
Some route areas may demand the following requirements: Operator's License or Vendor's License, Driver's License for the appropriate class of truck, a Food Service Permit, Vehicle Insurance, Background Check, Health or Van Inspectiion, Business Insurance.
Establishing and Keeping a Route For Your Gourmet Ice Cream Truck Franchise
After you have researched the regulations and requirements for your target route area, establish that route and keep it by being friendly, courteous, and trustworthy.
Set up your route on days in neighborhoods where you know children/parents will be present. Also public parks or recreation areas are a good place to establish a route for your ice cream truck.
Go back to Ice Cream Truck Franchise Main Page
Go back to Ice Cream Truck Main Page
Go to Serving-Ice-Cream.com Home Page from Gourmet Ice Cream Truck Franchise