Fruity Green Tea
by Sandy
(USA)
This is a Green Tea Ice Cream Sundae topped with cantaloupe, strawberries, peaches, blueberries, berry syrup, low-fat whipped topping, and a cherry.
OK. This is a really easy ice cream sundae and the Green Tea ice cream topped with fruit makes it a fresh tasting treat as well!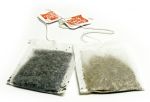 What You'll Need
Green Tea Ice Cream
Melon (Cantaloupe) Slices
Chopped Strawberries
Peaches
Blueberries
Berry Syrup
Low-fat Whipped Topping
Cherry
Take 3 heaping scoops of Green Tea Ice Cream.
Top with cantaloupe slices, chopped strawberries, peaches, and yummy blueberries.
Add some Berry Syrup – juice over the top of the ice cream sundae.
Top with low-fat whipped topping.
Enjoy after you top with a cherry!
*Note: You can also use the cut-up frozen fruit mix available at the store.
Go back to Ice Cream Sundae Main Page
Go to Serving-Ice-Cream.com Home Page