Fat Cow
by Michael
(dayton, oh, usa)
A Ben & Jerry ice cream sundae topped with hot fudge, M&Ms, crushed
peanuts
, and real whipped cream.
A delicious ice cream sundae combo for Ben & Jerry ice cream lovers…or just substitute your favorite ice cream for the Ben and Jerry's ice cream.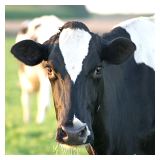 What You'll Need
Ben & Jerry's Ice Cream (your favorite flavor)
Hot Fudge
M&Ms
Crushed Peanuts
Real Whipped Cream
What You'll Need to Do
Place your favorite Ben and Jerry's Ice Cream in your sundae bowl.
Top the ice cream with hot fudge.
Sprinkle with M&Ms and crushed peanuts.
Decorate with real whipped cream.
Go back to Ice Cream Sundae Main Page
Go to Serving-Ice-Cream.com Home Page