Safety Back Up Alarms
Are you looking for back up alarms for your ice cream truck?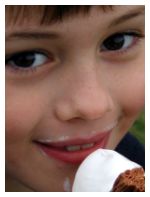 You can browse 
alarms
 now or you can review the below information before shopping.
Alarms that go off when your ice cream truck is put in reverse are very important. They are so important that your city may have laws about how loud they must be, for example. These alarms will help to keep your customers safe and will ease your mind every time you back up – knowing that all around are fully aware that your vehicle is moving backwards.
Thankfully, this safety feature is relatively inexpensive.
Here are some things you should consider.
How much power is needed to operate the safety alarm?
How loud is the alarm?
What are the safety laws in your town regarding alarms?
New and used backup alarms are available.
If you have a quality alarm for an ice cream truck that you would like to sell, please contact us about placing an ad on our site.
Go back to Ice Cream Truck Main Page
Go to Serving-Ice-Cream.com Home Page from Safety Back Up Alarms