caramel peanut butter fudge blast
by Anonymous
A sundae topped with caramel sauce, peanut butter fudge sauce, and whipped cream.
This is one of the easiest sundaes to make – simple, sweet, and tasty. In keeping with most popular sundaes, it is topped with whipped cream!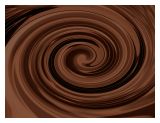 What You'll Need
Your Favorite Ice Cream
Caramel Sauce
Peanut Butter Fudge Sauce
Whipped Cream
What You'll Need to Do
Scoop out your favorite ice cream into a bowl.
Drizzle caramel sauce on top.
Drizzle some peanut butter fudge sauce over top.
Decorate with whipped cream.
Dig in and have a Caramel Peanut Butter Fudge Blast!
Go back to Ice Cream Sundae Main Page