Car Town Ice Cream Truck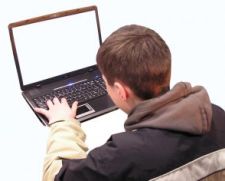 How would you like to create your very own virtual Car Town ice cream truck and deliver treats via Facebook to your friends, family and even racing opponents?
Car Town is one of the popular virtual games on Facebook.
It's developed by Cie Games, a digital agency that's has been successful in creating specialty custom apps.
Your Very Own Ice Cream Truck
Have fun customizing your own virtual ice cream truck!
When you reach a certain level, you can purchase a service truck and decide how you'd like to decorate it based on what you'd like to sell.
You can choose from numerous options like soda or tacos, but what town would be complete without a ice cream truck?
Once your truck is up and running, you can begin serving your Car Town friends your delicious treat!
What can I do with my Car Town Ice Cream Truck?
Earn Car Town coins by selling your products: No matter what type of service truck you create, you'll be able to make money and increase your levels by providing food and beverages to customers who live in your town.
And when you request and accept Facebook family members and friends into your circle of town inhabitants, you'll be able to sell them products from your ice cream truck also.
Earn Car Town coins by challenging your friends to a race: Even though an ice cream truck may not be the best race car, you do have the option to challenge your Facebook family members and friends to a race with it!
May the best car win! The winner is rewarded with a certain number of coins, so the more races won, the richer you become!
Of course, as you progress through the game, you'll have many other cars to race besides your Car town ice cream truck and they will probably be better at winning the races!
So, what will you do with the profit that your ice cream truck brings?
You can update your garage, buy more cars, and help in the overall development of your town as you move up through the different levels!
Go Ahead, Begin Working Toward Owning Your Own Ice Cream Truck Today!
What are you waiting for? Log into your Facebook account and open your own Car Town application to begin. Once you've reached the appropriate level, you can have a blast creating your own ice cream truck!
Go to Homemade Ice Cream Main Page
Go to Ice Cream Truck Main Page
Go to Serving-Ice-Cream.com Home Page from Car Town Ice Cream Truck