Ice Cream Dessert Recipes
Need some ice cream dessert recipes? Feast your taste buds on these scrumptious wonders!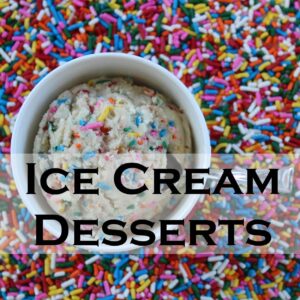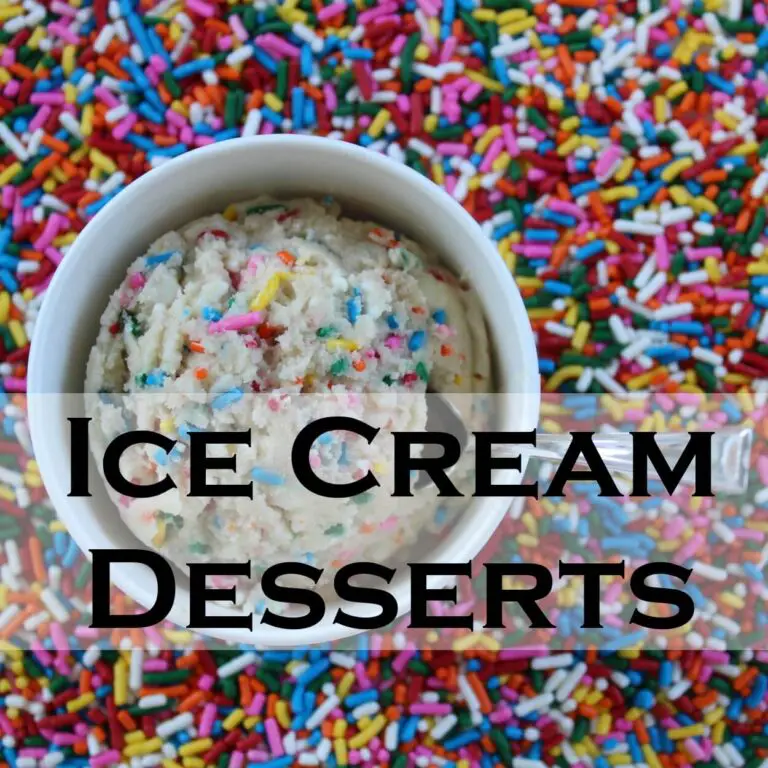 Whether you want to indulge in some ice cream desserts, make some ice cream from scratch, or slurp up some easy to make frosty drinks, you can find it right here.
Our Recipes
What kind of ice cream recipe do you need?
If you can't find the homemade ice cream recipe you want, feel free to contact us and we'll be happy to find the recipe you're looking for!
Choose Your Ice Cream Dessert Recipes
Want to churn out your own ice cream from scratch? Choose your favorite flavor. Each recipe includes a Philadelphia Style (ice cream without eggs) and a Custard Style (ice cream with eggs)
From milkshakes, to floats, to slushies – these ice cream drinks are refreshing on a hot summer day!
This is the catch all ice cream category that fits all those delicious ice cream desserts that don't fit into any other category. Think fried ice cream, ice cream sandwiches, mochi, and more!
Love yourself an ice cream sundae? We do too. Check out our many ice cream sundae recipes!
You'll find ice cream cakes and pies of all kinds. Simple, chocolatey, or fruity  – they are your to try and enjoy!
Our Recipes
At Serving Ice Cream, we understand that ice cream should be added to the list of essential food! Our range of ice cream recipes, frozen desserts and sorbets are perfect accompaniments for a hot summer day. Regardless of whether you are making ice cream from the scratch, putting together a semifreddo or jazzing up vanilla ice cream, we have a perfect recipe to please your taste buds.
If you are new to ice cream making or wish to get started, we have different types of chocolate ice cream recipes, vanilla ice cream recipes, flavored ice cream recipe, more. In case you are a an ice cream making pro, we have got lots of unique and different recipes that will help you treat your taste buds and expand your horizons.
Submit an Ice Cream Recipe
We hope you enjoy each one of these recipes. If you have an ice cream recipe that you and your family love, we'd be excited to hear about it! We're always very enthusiastic to try new frosty treats…especially if it is someone's favorite! So feel free to submit your own recipe. We'd love to hear about what you're churning out in your home!
Thanks to all who have already submitted their recipes! We love them!
So what are you waiting for? Pick a recipe…grab the ingredients…and start churning out some ice cream!
Go to Ice Cream Recipe Main Page