Thank You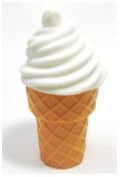 Thanks for taking the time to submit your recipe!
How to Submit a Photo
We'd love to include a photo along with your recipe. An email is on its way to you now.
Please send us photo(s) of your recipe by responding to the email we send you.
We look forward to reviewing your tasty submission!
Kind regards,
The Serving-Ice-Cream.com Taste Testers