Chocolate Coffee Ice Cream Cake
by NIKHIL KALRA
(New Delhi, India)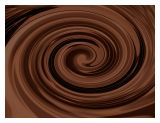 This ice cream cake recipe is delicious. It combines the flavors of vanilla, coffee, and chocolate and incorporates the textures of vanilla ice cream and Italian Sponge Finger Biscuits. You'll love this ice cream cake.
Ingredients
1 medium tub good quality vanilla ice-cream
200 g Italian Sponge Finger Biscuits
2 1/2 cups boiling water
5 tsp coffee granules
1/3 cup sugar
1 cup heavy cream, lightly whipped
Cocoa for garnish
Chocolate shavings for garnish
Directions
Line a loaf tin with cling wrap for easy removal from the tin.
Mix coffee granules with boiling water. Let stand for 5 mins and then stir in sugar.
Reserve 2 Italian sponge finger biscuits. You will line the loaf tin with the rest.
Quickly dip each Italian sponge finger biscuit quickly in the coffee mixture and line the sides of the tin with the moistened biscuits.
The biscuits along the sides should stand above the rim of the tin.
Next, spoon half of the ice cream into the tin, dip the last biscuits into the coffee and then place these on top end to end.
Spoon the remaining ice cream into the tin.
Fold over the sponge fingers that are sticking up to cover the top.
Cover your ice cream cake and freeze.
You can serve this cake by turning it out onto a plate.
Remove the cling wrap and dust generously with cocoa.
Decorate with shaved chocolate.
Enjoy!
Go back to Ice Cream Cake Recipes Main Page